BOMBARDMENT

Low-budget exhibition with performance on a heap of rubble by 'Jong Talent' members on the occasion of the 40th commemoration of the bombardment of Rotterdam.

Gallery Black Cat, Mauritsweg 56, Rotterdam.

May 14-16, 1980

Bombardment souvenirs: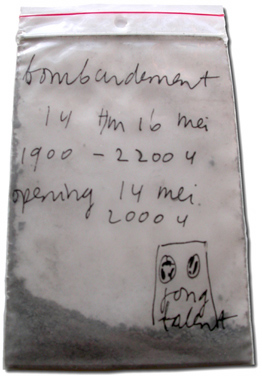 Invitation for the exhibition: printed zip-bag filled with ashes.
10 x 16,5 cm / edition: 150 copies.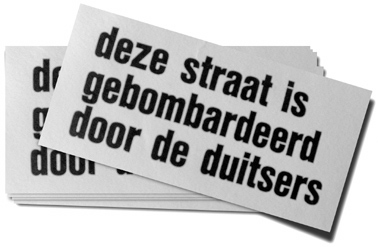 (this street was bombed by the Germans)
Stickers, left on locations in the Rotterdam centre where the Germans dropped their bombs in 1940.
5 x 10 cm / edition: 300 copies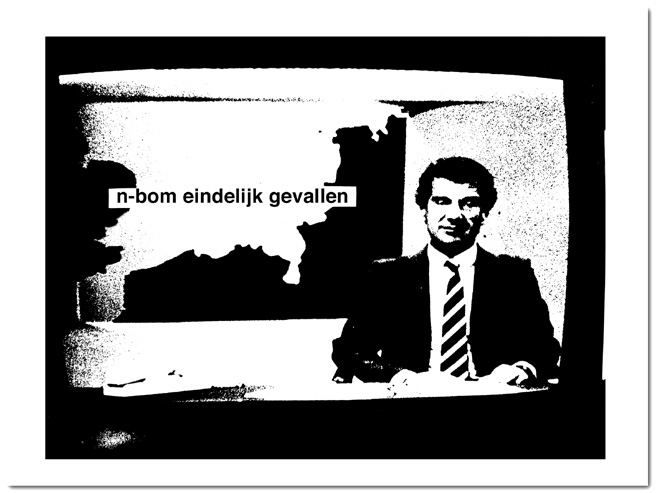 'n-bom eindelijk gevallen'(neutron bomb finally dropped)
Poster 50 x 65 cm / silk screen / edition: 25 copies
"Puin storten op stoep" (dump rubble on pavement)
Delivery receipt issued by the firm Wijnstekers, dated May 14, 1980.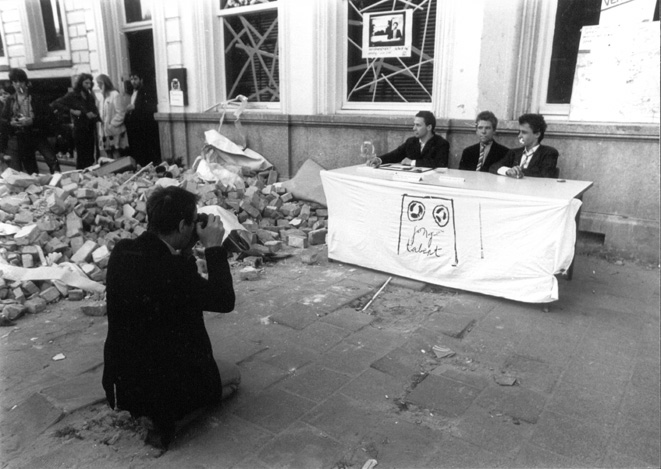 Gallery owner Hans Rothmeijer kneels before the altar.