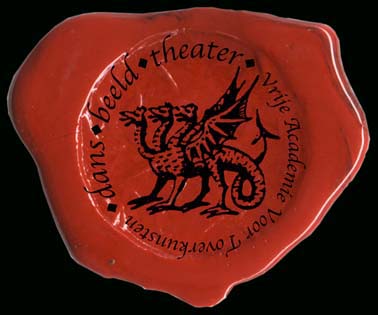 Great Seal of de Free Academy of Magic
INTRODUCTION COURSES 2001 FOR THE NEXT GENERATION WITCHES AND MAGICIANS
'Magic is not everyone's business.' (ancient proverb)

Especially for Kids Adventure 2001, the Academy's staff conceived three introduction courses that should acquaint pupils to the following faculties: Magical Dance, Visual Witching and Occult Drama. Reports on the courses of the faculty of Visual Witching were finally compiled in the edition '(To-)verslag 2001'. This is a brief report on the course 'Manuscript for Magicians' that ran from August 17 - 19, 2001 under the authority of Prof. Dr. Mr. Mag. Arnold Schalks.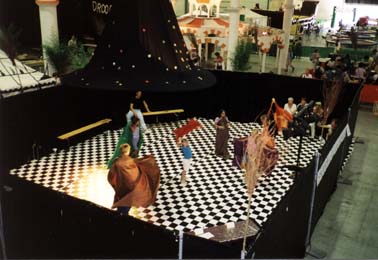 The Auditorium of the Free Academy for Magic
in the 'Schelde'-hall.
Timeschedule courses:

daily from:

10:30 - 11:30 h

12:15 - 13:15 h

14:00 - 15:00 h

15:45 - 16:45 h
"Who dares?"