FREEZE THE MELTING
cool!

the multiple includes:

1.7 fl. oz./50 ml. plastic container with New York Bay water

2 "Freeze the Melting" participation forms

edition: 50
FREEZE THE MELTING
Because of global warming, ice caps melt and sea levels rise. This seriously threatens lower countries like the Netherlands.

This U.S.- NL solidarity flask contains a sample of non potable New York Bay water. We request you to place it in your freezer for a period of at least fourteen days, thus returning the sea water to its former frozen state. With this symbolic gesture, you assist in delaying the consequences of the world's changing hydrographic balance. By doing so, you express your solidarity with the people of the Netherlands.

All participants receive an official record, confirming their participation. A duplicate of the document will be send to Queen Beatrix of the Netherlands.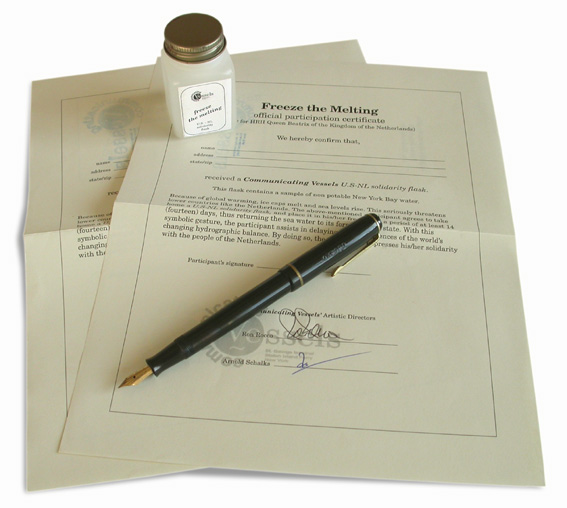 Please sign in.