DIRECT MESH UTILITY
ambiguity-tolerant hardware to fix network problems

the multiple includes:

1 loaded shuttle

an assortment of 3 first class filaments with 'maritime feel'

1 starting up guide

edition: 10
The Direct Mesh utility represents a new approach to artificial intelligence in networking. The Direct Mesh utility is an ambiguity-tolerant piece of hardware that can fix a variety of network and cable system problems. It comes with a large assortment of first class filaments to exactly match your personal type of network. There are no specific system requirements for the use of the Direct Mesh utility.

For general questions about this product, please consult our Customer Service at your local Communicating Vessels newsstand.
STARTING UP GUIDE
Caring for and repairing your network.

Preventive maintenance on your network, as on an automobile or anything else, will make it last a long time and keep it in perfect order. Inspect your network after each use on trouble types and locations, such as irregularities in strands, and immediately repair damaged areas or weakened webbing with the Direct Mesh first class filament. Check your knots when they show signs of malfunctioning. There is nothing more disappointing than to lose precious material because your network breaks down. Even though you exercise care in operating your network, you are bound to get a loss once in a while. In those cases the Direct Mesh Utility offers three different applications to repair the network and they all get the job done.

Fixing network tears across the direction of the mesh.

The first step is to cut away the tag ends. After you cut out the tag ends, your network will look something like fig. 1. The most important thing to remember when repairing your network, is remove the damaged structure up to the knots which join three strands (knot 1 or 7). This is necessary because only one end of the Direct Mesh first class filament is attached at the beginning and ending knots. There must be three unbroken strands of the original network radiating from these points, to restore the system. The sequence of weaving depends upon the shape and position of the tear.
fig. 1. The trimmed area and the Direct Mesh restauration sequence.
Fixing a hole in the network.

If the damaged area is quite large or if some of the mesh is lost, a hole is caused. In this case, it is best to insert a patch. Patches may either be cut from scrap netting or woven for the purpose of patching. First lay the net out flat and pull the meshes square. Then trim the hole to a rectangular shape surrounded by knots joining two strands, as illustrated in fig. 2. When inserting a patch, you start a "two strand knot", because the weaving starts and finishes at the same knot. A rectangular patch is now cut with one fewer two strand knot on each side than the hole, as shown in fig. 3. The patch is then inserted into the net by knotting a single piece of filament aroud it, as shown in fig. 4.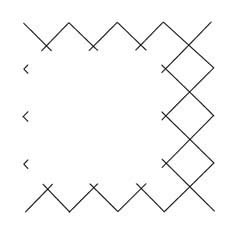 fig. 2. The trimmed area around the hole.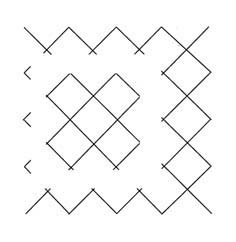 fig. 3. Hole with patch inserted in center.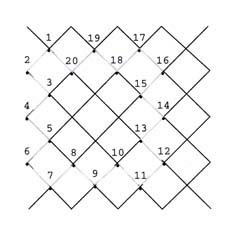 fig. 4. The Direct Mesh restauration sequence.

Continuous weaving method.

Only practice will make you feel master of the continuous weaving method. In it, you will first work from left to right and then from right to left (overhanded). To repair a network with this method, you must start and end at a point where three paths radiate out from a knot, often callled a "three legger", all other knots will be tied to "two leggers", see fig 5. Tie the starting knot, then tie half-mesh knots across, going from left to right; drop down and tie a 'sider on the right', catch the pick-up knot, go back across the row, making half-mesh knots right to left (overhanded), drop down to the 'sider on the left', catch the pick-up knot (this time on the left), and so forth, until you finish the repair at a "three legger". Don't become discouraged, if you foul up on your first attempt.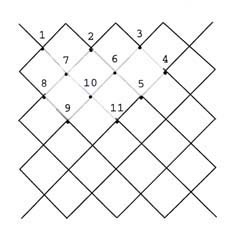 fig. 5. The trimmed area and the Direct Mesh restauration sequence.

Dear customer!

Congratulations on the purchase of this Communicating Vessels Editions product, which has been designed and manufactured to the highest quality standards! If, unfortunately, something should go wrong with this product, Communicating Vessels Editions guarantees free of charge labor and replacement parts, irrespective of the country where the product is pur-chased during a period of 12 months from date of purchase.

The Communicating Vessels Editions' world wide guarantee may not apply if: modifications and alterations to the product have been executed by unauthorised service organisations or persons; damage is caused by accidents, including, but not limited to lightning, water or fire, misuse or neglect.

Communicating Vessels editions © 1998, Staten Island

Click here to download the 'Direct Mesh Utility' starting up guide in pdf format / File size: 52 KB / BOOKLET: page 1-6 (double-sided) / page 7: cover / © 1998, Rotterdam, Arnold Schalks.