LET'S GET METRIC
an introduction to the decimal system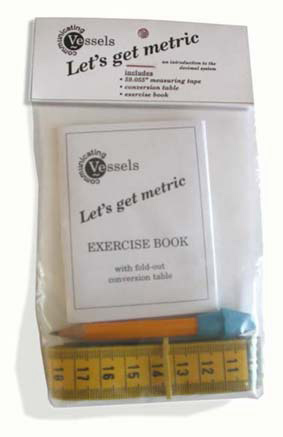 the multiple includes:

59.055"/150 cm tape measure

exercise book with fold-out conversion table

golf pencil with cap eraser

edition: 24

Understanding natural things involves describing them. The more accurate the description, the better the understanding. An accurate description is quantitative: a scientific measurement consists of a number and a unit. Every measurement is, in the final analysis, an approximation.

(from: the 'Let's get metric' exercise book)

Communicating Vessels editions © 1998, Staten Island

Click here to download the 'Let's get metric' exercise book in pdf format / File size: 452 KB / BOOKLET: page 1-6 (double-sided) / page 7-8: cover / © 1998, Rotterdam, Arnold Schalks.